Polarized Lens
Reflect Natural Light with Polarized Lenses
Vertically oriented polarizers in Polarized Lenses help to block out annoying and dangerous horizontally polarized light such as reflected glare on surfaces of the road or flat water.
Some experts say that Polarized Lenses help to reduce the intense glare caused by sunlight reflecting off snow, but that the lenses are not satisfactory enough for winter sports such as downhill skiing because not enough contrast is provided to help the eye distinguish ice patches or moguls.
Polarized Lenses also have been known to react adversely with dashboard displays of some cars and in other places such as the digital screens on automatic teller (bank) machines that use liquid crystal displays (LCDs). When viewed from a certain angle while wearing polarized lenses, LCD screens have been known to appear invisible.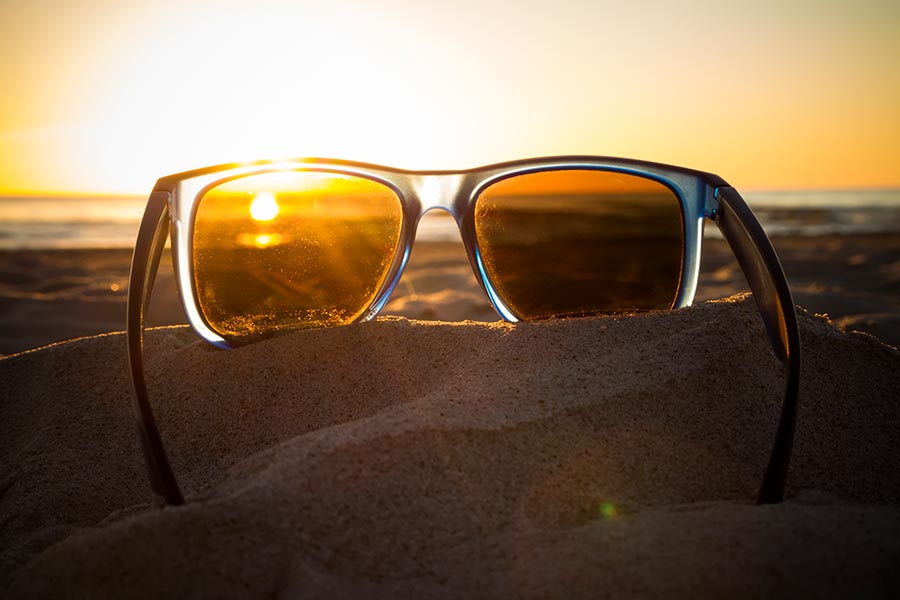 Speksy can fit polarized lenses into all your favorite designer frames and styles.
Advantages of Polarized Lenses
Safely enhances visual acuity and clarity
Filters glare
Enhances contrast
Reduces squinting
Reduces reflections
Thin and Lightweight
Constant density tints
Tintable and coatable
Eyes feel rested
Realistic perception
Certain lens materials can be darkened
Increased comfort
Boating, water skiing, inline skating, mountain biking, driving, or jogging.
Polarized sunglasses and eyeglasses are an excellent choice if you spend your time.
Join Our Email Promotions
Receive a 10% discount off your first pair of frames with prescription lenses.
Use Code: SAVE10 at checkout.
Cannot be combined with other discounts.