Transition Lens
One Pair of Glasses Does it All with Transitions® Lenses
Transitions® lenses are a brand of photochromic lenses that are clear indoors and when you stop out into sunlight, they automatically darken. These lenses are designed to protect sight health and wellness by blocking 100 percent of harmful UVA and UVB rays. Ideal for everyday use, Transitions® lenses reduce glare and enhance contrast to provide comfort and help you see better.
Photochromic lenses, like Transitions®, provide convenience and comfort for everyday use. You no longer have to rely on multiple pairs of eyeglasses and sunglasses or bother with easy-to-lose clip ons. Experts believe that preventing a lifetime exposure to the sun's UV rays can greatly reduce the risk for cataracts and other age-related eye problems, making them ideal for kids who spend more time outdoors than adults.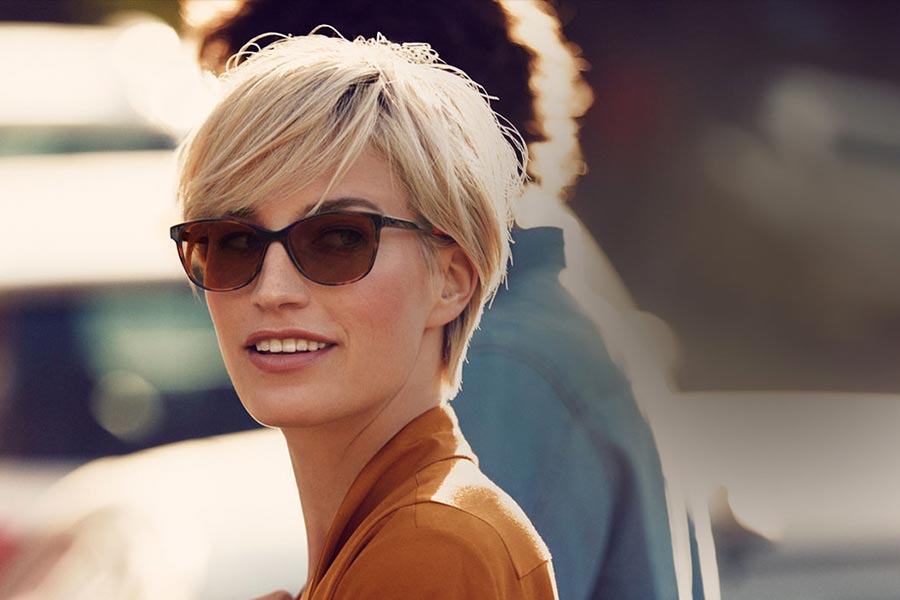 Speksy can fit Transitions® lenses into all your favorite designer frames and styles.
Boating, water skiing, inline skating, mountain biking, driving, or jogging.
Transition eyeglasses are an excellent choice if you spend your time.
Join Our Email Promotions
Receive a 10% discount off your first pair of frames with prescription lenses.
Use Code: SAVE10 at checkout.
Cannot be combined with other discounts.